toshiba_t-series_support:how_do_i_boot_my_t3100e_with_an_empty_cmos_battery
How do I boot my T3100e with an empty CMOS battery?
This may apply to other T3100 models. If not, please let me know. I'd be happy to collect and share on the web whatever we can learn from these machines. Thank you!

To continue from this error screen, do the following: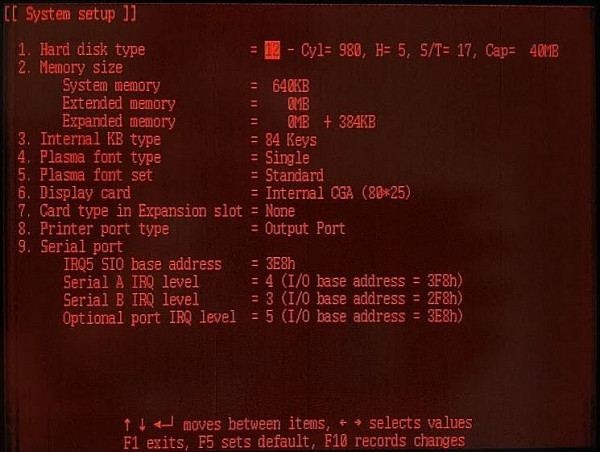 Use the cursor keys to move the cursor to menu option titled: 1. Hard disk type

If your system has a 20 MB hard disk, select type 11.



toshiba_t-series_support/how_do_i_boot_my_t3100e_with_an_empty_cmos_battery.txt · Last modified: 2019-06-01 23:43 by omolini